Simple navigation and global search
through conference dates, tracks, and workshops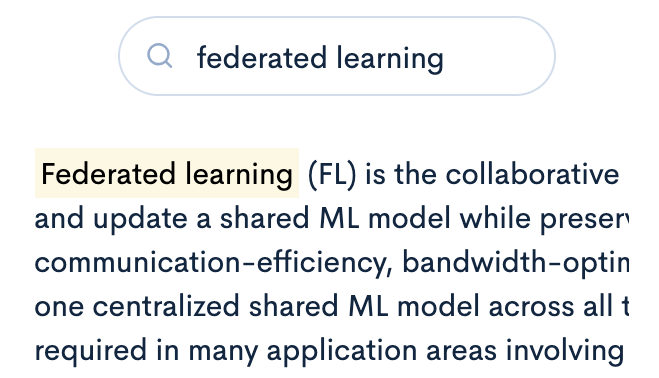 Browse the technical program on different conference dates, tracks, or workshops. Or search through the talk titles, author names, and abstracts with a few simple keywords, producing results with those keywords highlighted. It is simple and intuitive to navigate a large conference with hundreds of sessions, talks, tracks, tutorials, and workshops.
Easy access to conference sessions
Play sessions on-demand or attend live
Attendees from different timezones around the world have a choice: play entire sessions on-demand, or attend these sessions live. Session times are displayed in both conference and local timezones, making the choice a little easier. Live conference sessions, such as Zoom meetings, are just a click away.

User authentication
with a registration database

Registered attendees should have access to more content in the conference, such as on-demand and live sessions, uploading slides and videos, voting for favourite talks, as well as participating in real-time discussions. With a registration database supplied by the conference organizers, a configurable portion of the conference will be available to registered attendees only.
Uploads from the authors
Simple, scalable, and managable
Authors represent the core community of any academic conference. With Duetone's online conference platform, authors will have a list of their own papers automatically after signing up, and they can upload their presentation slides and videos immediately with a conference registration. After these uploads are approved by the conference organizers, conference attendees will be able to download them after an author upload deadline.

Live conference interactions
with real-time voting and online discussions

An online conference shouldn't just be about playing pre-recorded videos. With social features such as real-time voting and online discussions, attendees can select the best presentations, ask questions during live conference sessions, or just engage in some casual chat during the conference.
Web-based live video streaming
with pre-recorded videos

In addition to on-demand playback of pre-recorded videos, sometimes a live conference also needs live video streaming. With live video streaming in a browser supported using industry-standard HTTP Live Streaming, even pre-recorded videos can be streamed live to conference attendees five minutes before the starting time of each session. Even the time slots for Q & A between the talks are included in the live stream, done in a completely automated fashion.
Admin dashboard
Streamlined workflow for the organizers
Last-minute changes to the conference program are routine, and video uploads by the authors need to be reviewed. Or perhaps email notifications need to go out to all the attendees. With the admin dashboard at the fingertips, upload progress can be monitored, uploads can be approved or declined, and announcements can be sent as email notifications. In addition, sessions and talks can be exported, updated, and then imported again into the platform with a time-saving, streamlined workflow.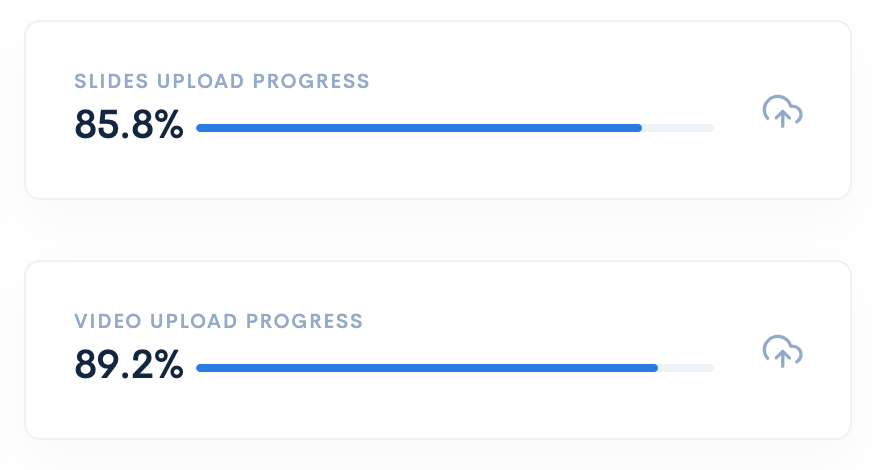 Conferences using our services
Preserved after the conference at no extra costs