Our design philosophy
Simple. Private. Fast.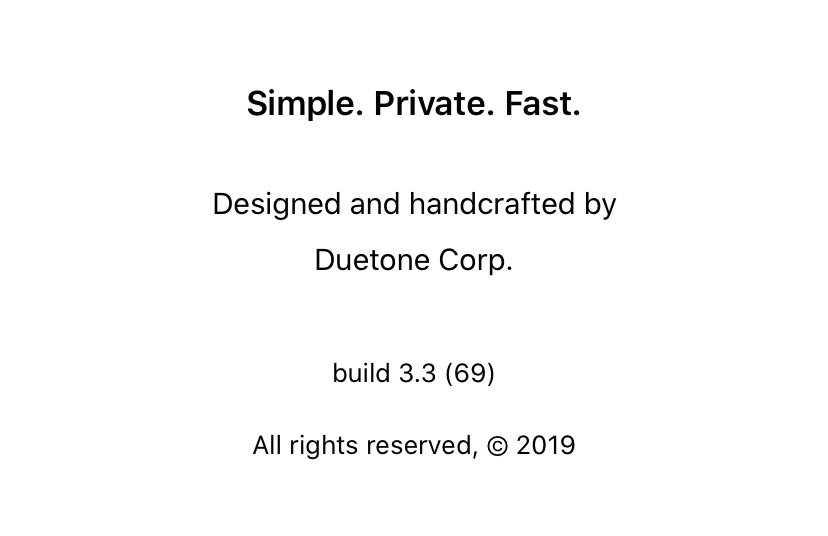 When building mobile apps for academic conferences, our philosophy is intuitive: they need to be simple, private, and fast. With these objectives in mind, our iOS and Android apps are designed and built from the ground up, and tailored to the specific needs of each individual conference. Our apps respect the privacy of our users, yet come with the power of instantaneously recommending potential talks based on user preferences, without transmitting any personal information to the cloud.
Tailored for each conference
with conference-specific branding and customizations
While others serve many conferences in the same app, we customize our app design to meet the needs of each conference, with built-in program schedules and location-aware venue maps. Attendees can just download the app and get right into the conference program, without needing to download the program separately or to register new accounts. They can then search through hundreds of talks in real-time, and everything works without waiting for the Internet.

Recommendations powered by machine learning
while preserving user privacy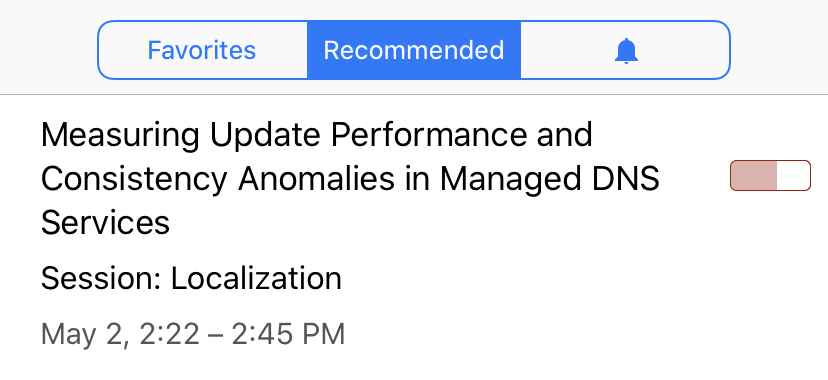 For academic conferences with camera-ready papers, our apps uses natural language processing and machine learning to recommend similar talks based on user favourites, which is handy in large conference with hundreds of talks spanning several days. These recommendations are made entirely on the mobile device without the Internet, preserving user privacy and maximizing performance.
Real-time program updates from the cloud
with instantaneous last-minute changes
Last-minute updates to the conference program? No problem. Sessions and talks can be added, updated, and removed via the cloud in real-time and silently pushed to all conference attendees using the apps, right at this moment or at any scheduled time before the event. Of course, breaking news, reminders, and other messages can also be broadcast to the attendees via push notifications.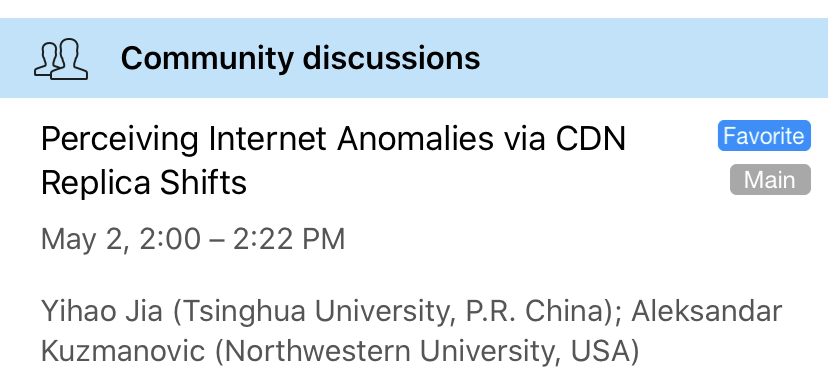 Socialize in the conference with location awareness
and with community discussions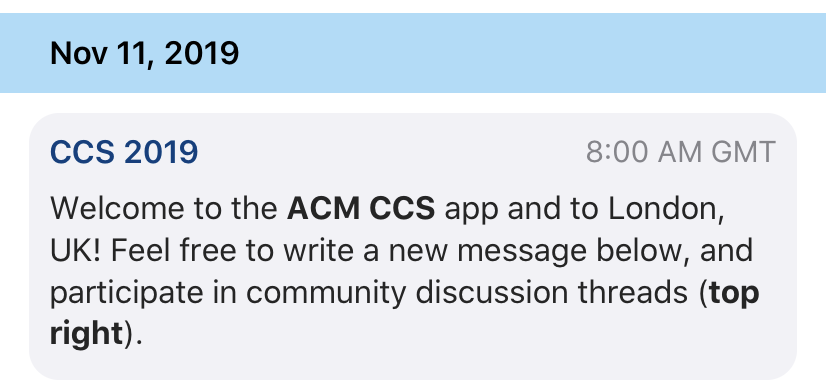 Lost in the conference venue? Supported by Bluetooth Beacons, the app is able to show your current approximate indoor location around the conference venue by highlighting the room you are currently in on the map. Knowing approximate locations is also helpful to provide features that are designed for conference attendees only, such as downloading camera-ready papers, rating talks, and engage in instant messaging discussions with other attendees in the same conference.
Our unique advantages
a comparison
| Duetone conference apps | Other alternatives |
| --- | --- |
| User privacy first: no need to sign in to use most features | Requires user registration and sign-in to use the apps |
| Real-time program updates pushed to all attendees | Attendees need to refresh to pull program updates manually |
| Real-time as-you-type search through the entire program, including talk titles, author names, and abstracts, without using the Internet | Search results do not appear in real-time, and search performance depends on the quality of the Internet connection |
| Each conference or event has its own apps with its own artwork, icons, and launch screens, and features tailored to its needs | One app for all conferences and events, without event-specific customization |
| Recommendations of similar talks using natural language processing and machine learning | Keyword based search only |
| Approximate indoor localization on the conference venue, while preserving user privacy | No location-based services |